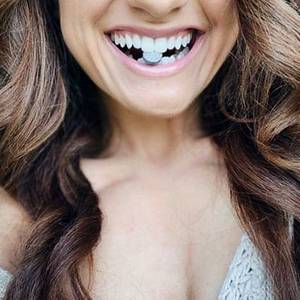 NEW - Comes prefilled in a glass deposit jar - with double the weight of the packaged version!
$2 refundable jar deposit will be added at checkout
Description: Your favourite toothpaste tablet, now available in bulk refill! Bring back your C & B jar or any airtight container and fill up with as many tablets as you would like!
Crush & Brush are a mess-free, convenient, portable and perfectly portioned toothpaste tablet. Lightweight, perfect for travel or to brush on the go. Twice the size of other toothpaste tablets, you will only need one to get your teeth squeaky clean. Fluoride free. Vegan. Gluten Free.

Ingredients: Calcium carbonate, sodium bicarbonate, xylitol, activated charcoal, potassium bitartrate (cream of tartar), *spearmint flavour, *peppermint flavour, gum arabic, sel marin (sea salt), menthol, magnesium stearate, silica. *organic ingredient