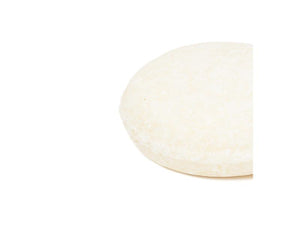 THE HYDRATOR SHAMPOO BAR
(colloidal oatmeal + amla oil | juniper + palmarosa)
Sometimes you need a little hydration, sometimes you need a lot! With colloidal oatmeal and amla oil, the Hydrator works to treat scalp ailments, including dryness, eczema, psoriasis, and rashes; and we all know that a healthy scalp makes for healthy hair. Chock full of vitamin B and the natural polysaccharide beta glucan, which acts as an emollient, the colloidal oatmeal delivers shine, moisture and damage repair, making your hair less brittle and more elastic with each use. Coupled with amla oil, which is used in Ayurvedic medicine to stimulate the hair follicle and encourage growth, these nourishing ingredients provide a perfect environment for long and healthy hair. This is a plus for curly and kinky hair types, which tend to be more prone to mechanical and manipulation damage.
A favorite of, @jillian.harris!!
Features:
100% essential oil
Vegan + cruelty-free
Lasts approximately 50-75 washes (may vary!)
Equivalent to 2-3 16 oz bottles of liquid product
Color-safe, can be used with extensions
Recommended Hair Type: flaky, itchy scalp | dry + damaged hair
Ingredients: sodium coco sulfate, coconut oil, cocoa butter, (essential oils of: coriander seed, juniper berry, orange sweet, palmarosa, geranium, cardamom, and patchouli), colloidal oatmeal, amla oil, shea oil, hemp seed oil, apricot seed oil, dimethicone copolyol, and d-panthenol