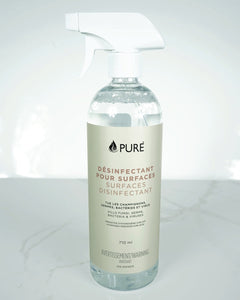 What does the Surface Disinfectant spread? Peace of mind. That of knowing that any non-porous surface in the house can be easily sanitized. The ingredients of the disinfectant are safe for everyone.

If it's super dirty, we clean first, then we disinfect. And bam: zen state of mind in a pinch.

APPROVED BY HEALTH CANADA
DIN: 02514575
Bring back for a refill & save!