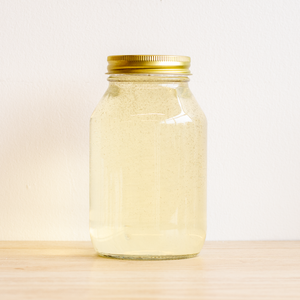 NEW - Comes prefilled in a glass deposit jar
$2 refundable jar deposit will be added at checkout
Description: Made from an ultra-gentle formula, Pure's Hand & Body Soap is perfect for the whole family. Designed with the best ingredients, it is ideal for sensitive skin. This product can be used in every room of the home. It can be used in the bathroom or kitchen as a hand soap, or in the shower as a moisturizing body wash. 
Fragranced with essential oils
Bulk refill
Biodegradable
Vegan and not tested on animals
Safe ingredients for baby and those with sensitive skin
Ingredients: Aqua water, Sodium C4-16 olefin sulfonate plant derived cleaning agent, Sodium chloride mineral viscosity modifier, Glycerin plant derived moisturizing agent, Lauryl glucoside plant derived cleaning agent, Benzyl alcohol nature identical preservative, Lauryl hydroxysultaine plant based foam booster, Lauramine oxide plant derived cleaning agent, Citric acid plant based chelating agent, Ethylhexylglycerin synthetic & biodegradable preservative, Fragrance/Parfum mix containing at least 50% of natural essential oils and sometimes synthetic fragrance always without harmful chemicals.