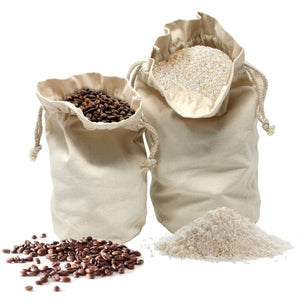 Reusable Bulk Food Bags, set of 2, 100% organic cotton.
These bags are perfect for bulk food shopping and have double drawstrings for a secure closure. Designed with flat bottoms so they stand upright for easy filling and storing. A convenient tare weight tag on each bag.
Includes: small - 19.5 x 25cm and large - 23 x 32cm.