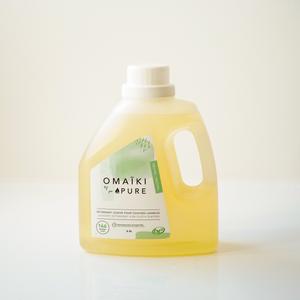 Omaïki Laundry Detergent by Pure is approved by moms. It is environmentally friendly, efficient and available in bulk. Its gentle and concentrated formula will help you thoroughly clean cloth diapers using only 15ml per load.
Aqua
Hydrogen peroxide
Laureth-7
Dodecyl benzene sulfonic acid
Propylene glycol
Potassium hydroxide
In partnership with Omaiki, we are transparent, just like our containers. We display the full list of all of our ingredients on our labels because we pride ourselves on the effectiveness of our products and the ingredients we use to make them happen.