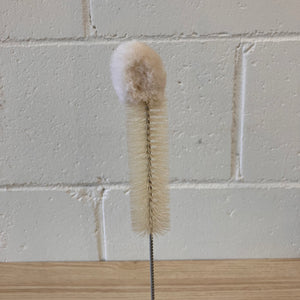 This bottle brush is an essential tool for cleaning all your water bottles, coffee pots and vases and glasses. It's the perfect size for getting in the narrow mouth of our kombucha bottles!
Bristle Area Length: 12.5 cm x 2.8 cm
Product Size: 29 cm
Materials: Synthetic Bristles, Wool
Made in Germany.