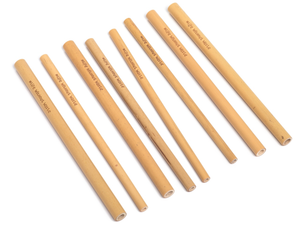 Use these Bamboo straws as long as you want. Resistant and easy to clean, these straws won't rot or mold. Wider bamboo straws perfect for drinking Smoothies or Juices and narrower Bamboo Drinking Straws for cocktails and other beverages - they come in all shapes and sizes!
Clean your bamboo straw either by hand washing in soap and water using a straw brush, put it in the dishwasher or boil in water for 10 minutes.
Fun, functional and earth friendly!
Replaces: single-use straws
End of life: compost
Brand: Life Without Waste
Material: bamboo
Made in: China