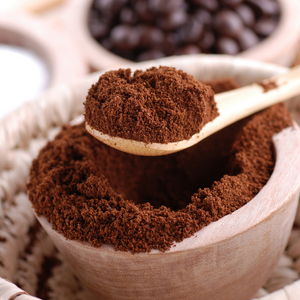 Satisfy your morning pick-me-up craving with Raven Roast Mocha Mate! This enriching coffee-alternative uses organic roasted herbs and cocoa to bring you a delicious, rich, dark, energy-boosting beverage.

Naturally-caffeinated with Yerba Mate, a South American tea known for energizing without causing a crash, Raven Roast Mocha Mate will help you power through your day. This powdered mix of superfoods and herbs was developed by an herbalist to mimic the rich full taste of coffee. Because it contains Organic Ashwagandha, it can also help your body recover from stress.

Prepare Raven Roast Mocha Mate as an instant beverage with only 2 tsp per cup (great for camping!), or make it in a French Press for a more refined brew. It's also an excellent addition to your smoothie or shake. Made with organic, gluten free, sugar-free and low-carb ingredients, it's a coffee alternative your body will love.
Ingredients: cocoa, roasted dandelion root*, roasted yerba mate*, roasted ramon nut*, roasted chicory root*, ashwagandha*, licorice*

*Organic