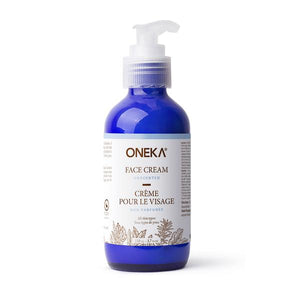 This light cream is surprisingly rich in hydration. A blend of natural organic herbs nourishes the skin with what it needs. Restoring suppleness, vitality, and elasticity in the skin. Absorbs quickly and does not block pores. For all skin types.

Use every day morning and night onto cleansed skin. Apply gently to the face and neck.

Format: 110 ml
Prefilled for your convenience. Keep your bottle when it is empty bring it back for a refill!
Find ingredients here.