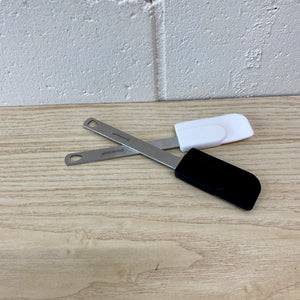 Mini spatulas available in white and black, 6.8" long, made of silicone and stainless steel.
These spatulas are ideal for scooping, scraping and icing. They have flexible edges and sturdy, stainless steel handles. They are food safe and heat resistant up to 500ºF / 260ºC.
They are also safe for nonstick surfaces and dishwasher safe.