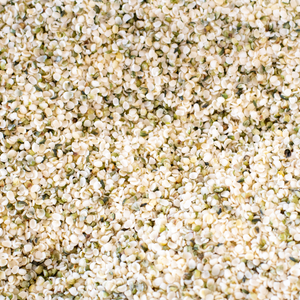 Ingredients: Hemp Seeds
Tip: consider putting seeds in the fridge to maintain freshness. These are also called hemp hearts!
Preparation: Hulled Hemp Seeds are whole seeds that have had their shells removed; they are also ready to use. Nutty and rich in flavor, hulled hemp seeds are also tender in texture; ideal for topping, cooking, or baking applications.
1 cup = approx 135g