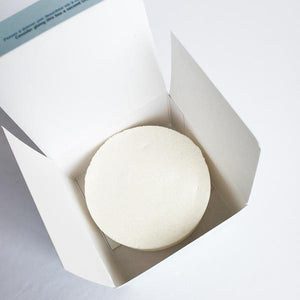 ** This is the refill for the original Flonette cake **
110g format
Do the dishes with a high performance solid soap. The dish cake is the art of doing the dishes in zero waste mode. Composed of pure degreasing ingredients, this household cake is very concentrated and requires minimal water for a brilliant result!
You'll love the effectiveness of this strong, easy-to-use product with a natural sponge or dish brush. Also use it for cleaning your oven, to detach a teapot or even to clean dark circles from the bath.
Ingredients: Sodium Coco Sulfate (SCS), Sodium Cocoyl Isethionate (SCI), vinegar and a blend of lemon essential oils.
Residues that will mix with gray water are harmless to the environment.