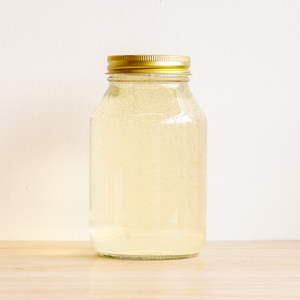 NEW - Comes prefilled in a glass deposit jar
$2 refundable jar deposit will be added at checkout

Description: Pure relaxing bubble bath is a must in the bathtub. Bath morning or evening, its sweet formula will charm you. Our formula foams up the tub. The essential oils of this product will allow you complete relaxation of the body & mind.

Ingredients: Aqua water, Sodium C14-16 olefin sulfonateplant derived cleaning agent, Sodium chloridemineral viscosity modifier, Glycerin plantderived moisturizing agent, Lauryl glucoside plant derived cleaning agent, Lauryl hydroxysultaineplant based foam booster, Citric acidplant based chelating agent, Ethylhexylglycerinsynthetic & biodegradable preservative, Lauramine oxideplant derived cleaning agent, Benzyl alcoholnature identical preservative, Parfum/Fragrance mix containing at least 50% of natural essential oils