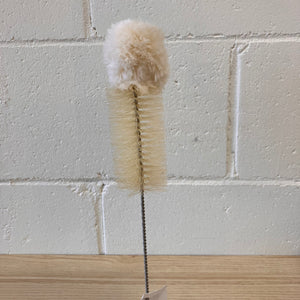 This bottle brush is an essential tool for cleaning all your water bottles, coffee pots and vases and glasses.
33mm in size with a wool tip, this brush is perfect for getting all those hard to reach places!
Bristle Area Length: 12.5 cm x 5 cm
Product Size: 32 cm
Materials: Synthetic Bristles, Wool
Made in Germany.