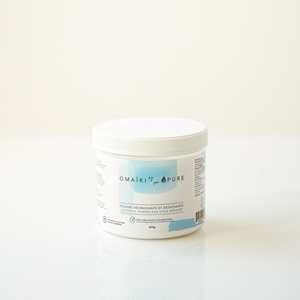 The perfect cleaning powder for the maintenance of washable diapers. This ecological product cannot help you with your sleepless nights, but will restore the white glow to your child's washable diapers.
Bring back the tub for a refill & save!
Ingredients: Soda crystals and sodium percarbonate.
In partnership with Omaïki, we are transparent, just like our containers. We display the full list of all of our ingredients on our labels because we pride ourselves on the effectiveness of our products and the ingredients we use to achieve them.