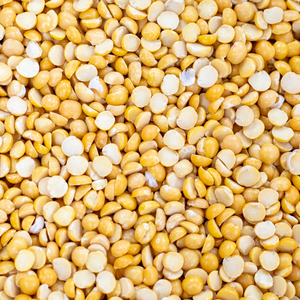 Ingredients: Yellow split peas
Allergens: May contain wheat, soy, sesame, mustard and/or sulphites.
Preparation: Pick over and rinse. Bring to a boil in 4 parts water to 1 part peas and simmer, covered, for 30 minutes for whole split peas, or 40-45 minutes for a puree. Cooked peas are usually spiced and served as a side dish.
1 cup = approx 200g