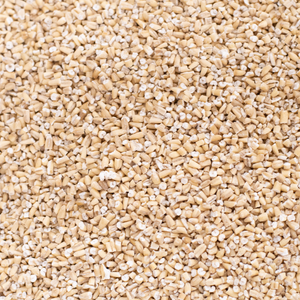 Ingredients: Whole grain oats
Allergen: contains gluten. May contain trace amounts of wheat, barley, triticale, mustard, rye and/or soybeans.
Preparation: Bring 4 parts water and salt to a boil. Add 1 part steel cut oats, reduce heat to medium-low to simmer, stir occasionally and cook 20 minutes until water is absorbed.
1 cup = approx 185g