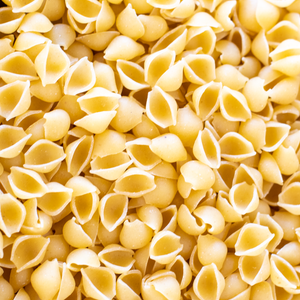 Ingredients: Durum Wheat Semolina, Niacin, folic Acid, Ferrous Sulphate, Riboflavin, Thiamine Mononitrate.
Allergen: contains wheat/gluten
Preparation: Bring 4 quarts of water to a boil in a large saucepan or pot, add 1 tablespoon of salt, and drop in the pasta all at once, stirring well. When the pasta is cooked al dente (7-9 minutes), drain it, return to pot and add sauce.
1 cup = approx 130g