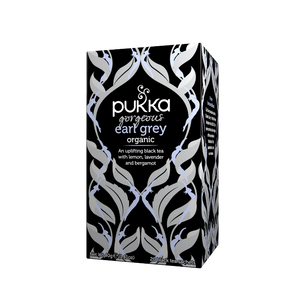 20 Count Box
Ingredients: Dunsandle black tea (86%), bergamot essential oil flavour* (6%), lavender flower (5%), lemon essential oil flavour* (*contains non organic lecithin).

Organic. Vegan. Gluten free. Soya free. Kosher. Vegetarian. Wheat free. Dairy free.
FSC Certified box printed with vegetable-based ink, tea envelopes are made of paper and can be recycled or composted, tea bags are industrially compostable but are submitted for review for certification in home compost bins.