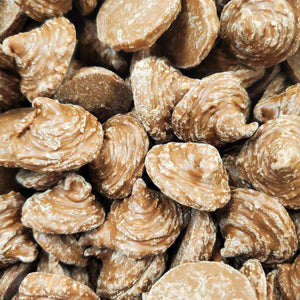 Chocolate Macarons are solid rounds of milk chocolate with toasted coconut flakes running through them. These sweet confections are ideal for snacking or baking applications.
Ingredients: Sugar, palm kernel oil, toasted coconut (coconut, sugar, dextrose, corn starch, salt), cocoa powder, powdered whey protein concentrate, whey powder, whole milk powder, soya lecithin, sorbitan tristearate, natural flavour.
Allergens: Contains coconut, milk, soy.
1 cup =