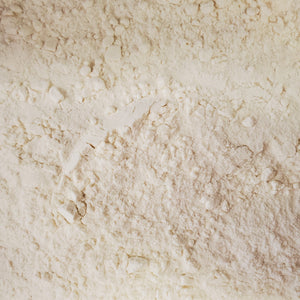 Ingredients: Wheat flour, Niacin, Iron, Thiamine, Riboflavin, Folic acid
Allergens: contains wheat. May Contain: Soy, mustard, triticale, rye, barley and oats.
Preparation: This raw grain product is not ready-to-eat and must be thoroughly cooked before eating to prevent illness from bacteria. Do not eat or play with raw dough. Wash hands, utensils and surfaces after handling.
1 cup = approx 135g