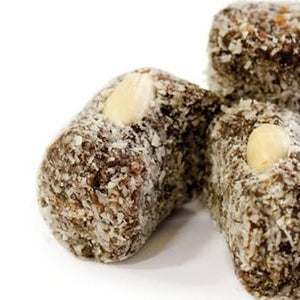 Ingredients: Dates, coconut, almond
Allergens: tree nuts. May contain pits or fragments..
Preparation: Coconut Date Rolls are made of blended dates that are then rolled in freeze-dried shredded coconut without the addition of oil, fat, salt, or sugar. Ideal for snacking, party favors, or as part of a dessert table.
1 cup = approx 190g